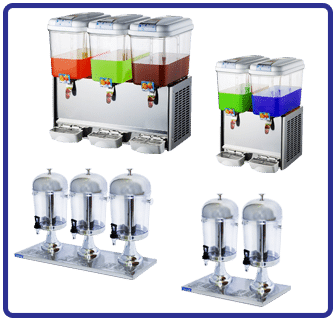 Display 15 Products per page
Juice Dispenser for Sale at Soft-Ice Catering Equipment.
We do Juice Dispensers better than the rest.
Pretoria | Johannesburg | Durban | Cape Town | South Africa and more…
Finally, did you know this is where juice opportunities start?
Beverage | Juice Dispensers
Our juice dispenser for sale by Chrome Cater is perfect for buffets, take away shops, restaurants and much more.  They feature an in-built stirrer that makes these juice dispensers suitable for milk-based products and juice.  Available with single, double or triple bowls.
Juice Cooler
Juice Coolers increases the attractiveness of the beverage kept in it. Increase your sales and profit by using our eye appealing collection of juice dispensers.