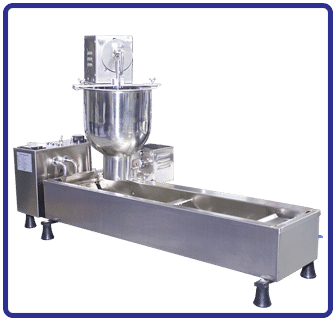 Display 15 Products per page
Donut Maker for sale at Soft-Ice & Catering Equipment.
We do Donut Machines better than the rest.
Pretoria | Johannesburg | Durban | Cape Town | South Africa and more…
Finally did you know this is where Donut Baker opportunities start?
Donut Makers / Machines
There's nothing quite like the pairing of a confectionery, mouth-watering, soft and doughy donut with your morning coffee. The heavenly aroma that wafts through a cafe selling these delicious pastries is so favoured in fact, that you can even find donut shop-scented candles, car fresheners and more these days. But what if there was a real, authentic way to bring not only that smell, but the taste of donuts right into your own kitchen?
Lo and behold, with the ChromeCater Donut Maker you can craft homemade, mini donuts right at home or business! It's a great way to enjoy these tasty treats. The next time that donut craving kicks in on a Saturday morning, try out one of these donut makers.