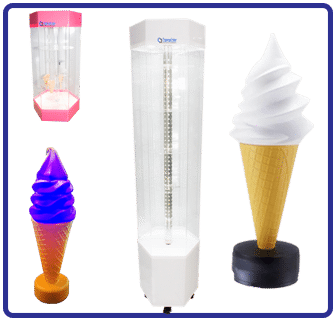 Display 15 Products per page
Soft Serve Ice Cream Display Cone for sale | Soft Serve Cone Holder | Find the best Display Cones and Ice Cream Cone Holder. Search our Cone Display range of ChromeCater Display Cone and LED Display Cones.
Pretoria | Johannesburg | Durban | Cape Town | South Africa and more…
Finally did you know this is where Cone Display & Ice Cream Cone Holder opportunities start?
Ice Cream Cone Holders South Africa and Ice Cream Display Cone available here.