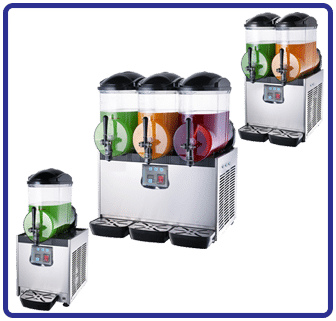 Display 15 Products per page
Find Slush Puppy Machine for sale Pretoria, Johannesburg. Search the latest slush puppy machine information.
We do ChromeCater Slushy Machines and Slush Puppy Machine for Sale better than the rest. Soft-Ice Catering Equipment. 012 548 2745.
Finally did you know this is where Slush Puppy Machine for Sale opportunities start?
Did you know how important it is to know exactly what you are looking at when you are buying a Slush Puppy Machine for your business, home or commercial premises.
At www.cateringequipment.co.za | 012 548 2745 we are happy to supply you with advice on how to buy a slush machine, what to look for and how to set up a Slush Puppy Machine business to achieve maximum profits.