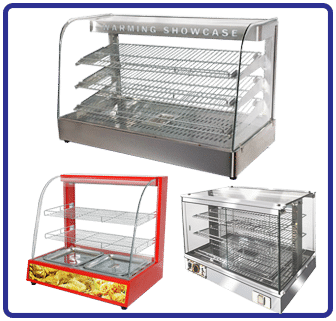 Display 15 Products per page
Food warmer for sale at Soft-Ice Machines & Catering Equipment.
We do warmers better than the rest.
Pretoria | Johannesburg | Durban | Cape Town | South Africa and more…
Finally, did you know this is where pie warmer opportunities start?
Food Warmer
Keep your customers satisfied with our pie warmer. Perfect for pies, sausage rolls, pasties and your business. It keeps food warm and in excellent condition for hours after cooking. And with its glass front, you can showcase your delicious pies to all the hungry customers.
Preserves Heat And Humidity
The pie warmer preserves the heat and humidity of everything inside, from pies to sausage rolls or whatever else one might wish to put in there. This means food can be kept for hours without the quality suffering.
Stainless Steel Interior With Grease Tray
The stainless steel interior of the food warmer combined with the pull-out grease tray makes it a very easy device to clean, ensuring it looks in top shape at all times.
Sliding Glass Doors
The pie warmer has sliding doors on the front and back of the unit, allowing pies to be accessed from all areas.
Non-slip Rubber Feet
The pie warmer comes with non-slip rubber feet which means allowing it to remain steadfast when threatened by overzealous customers.